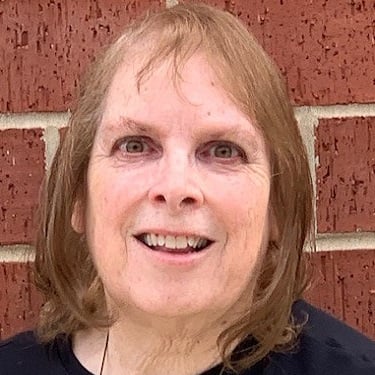 It is with a fond but bittersweet farewell that we wish a happy retirement to our own Kitty Malone. Kitty began working for Efficio in 2011 and was welcomed into the ShareBuilders fold after Efficio's acquisition. She has been an integral part of our collective team for over a decade, and we're going to miss her effervescent presence immeasurably.
Kitty always has the best stories- from being in the touring company of Hair (yes, really!) to her adventures in broadcast news and her love of all things Disney.
When asked for some words of wisdom to add to this piece, Kitty emphasized that balance has been integral to her working life.
"I tend to be a work-a-holic, but found a way to have a great career while raising my twins. I also managed to transform the rooms on either side of my office into a school for my granddaughters during the height of the pandemic. You need both- a career and outside interests. Find that balance."
Kitty is planning to spend more time with family, travel, and (one can only assume) make many a trip to the Happiest Place on Earth during her next chapter. We at ShareBuilders cannot thank Kitty enough for her years of service and wish her the absolute best. Relax and enjoy, Kitty! You've earned it!