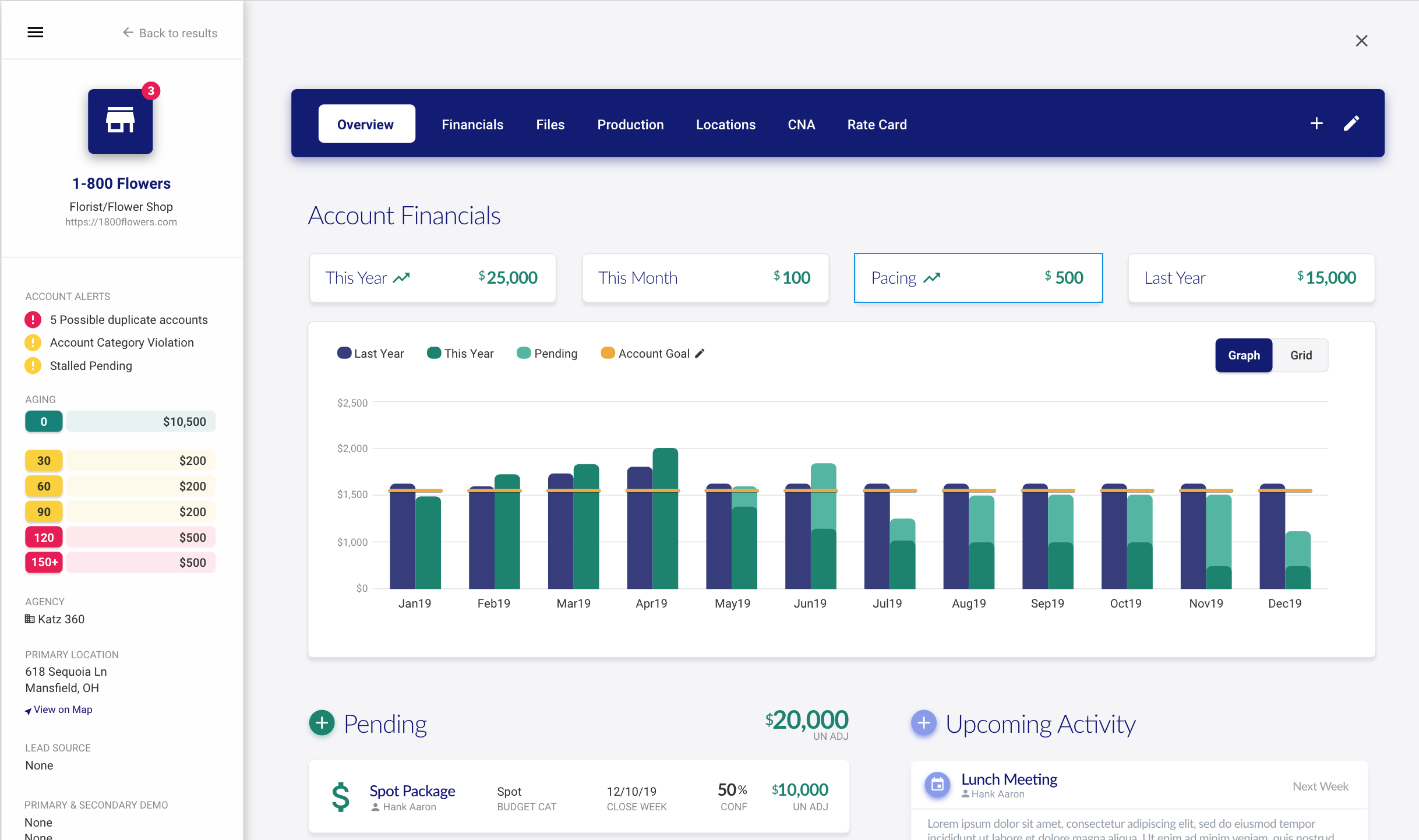 A new focus on the future and providing more powerful solutions for media teams.
There is no question that the tools you needed two decades ago to run your organization are no longer the tools you need today. How your organization worked in the past isn't how your teams work today. Today's media teams are evolving faster than ever and working far differently than they have been.
That's why the ShareBuilder and Efficio teams have been hard at work to reimagine our product offerings in order to focus on a new future. With Efficio, we need to make it easier to use, and more flexible for where modern media companies are headed. As our platform evolves, moving forward we will be focusing on how your organization is adapting to the ever-changing marketplace.
An Open, Integrated Platform Solution
We are excited to announce a new API platform, which is crucial in order for our customers and industry providers to integrate with our products.
Software companies of the past were built to be silos, holding and protecting their data from others. The world today requires software platforms to work together and to be more open so users can access their data in the ways they need to. That's why our development teams have been hard at work to provide our clients and the industry a new API offering to fully integrate with Efficio and ShareBuilders like never before. Our mission is to make your data make sense.
We believe that our new APIs will provide each individual and their entire organization a range of connected and personalized experiences that has never been offered in the media industry. With new authentication methods, single sign-on capabilities, importing, exporting and webhooks that are coming, this is just the beginning.
Our first API was introduced many years ago for custom integrations with various industry platforms and customer solutions. The new APIs will enable every user to do even more, and we are excited to partner with you to help meet your unique needs.
Our First New API Integration, Zapier
Coming soon: We are happy to announce that every Efficio user will soon be able to leverage the power of the Zapier platform. Zapier allows you to instantly connect Efficio with over 2,000 apps to further automate your workflow.
Just a few examples of how we envision our customers using Efficio + Zapier.
Send contact information to Efficio from HubSpot
Push Efficio contacts to MailChimp for your outbound marketing team
Create Efficio activity when sending emails via Constant Contact
Automatically log calls from your connected phone system as Efficio Account Activity
Announce a piece of pending being marked as WON! to the sales team on Slack
Sync your Efficio Contacts to your Google Contacts
…and more!
A HubSpot + Efficio Partnership for Lead Generation
Today, we are announcing a new partnership with HubSpot to provide a lead generation and nurture solution to our clients. We will be providing a truly integrated solution for lead generation, lead management and converting leads to billing accounts within Efficio.
Efficio Lead Management
Efficio is designed to make it easier for media teams to better manage accounts as they move them through the sales process. Our clients are reaching out to various lead generation platforms to fill a void in the new generation selling process, or developing their own teams and systems.
We are actively working to better understand how today's media companies are generating, nurturing, and managing leads. Our team is working to provide better solutions to bring leads into Efficio via our new API offerings, as well as quick personal entry.
True Email, Calendar & Contact Integration
Email, calendar and contact solution providers like Gmail and Outlook have evolved drastically since Efficio entered the marketplace. And, our customers are being asked to learn new things and take on new challenges every day! Requiring every user to remember and even decide what to sync to Efficio is adding to their growing list of challenges. We need to provide a better solution for our users.
Efficio is building a new, instant bridge between Outlook, Office 365, Gmail, Google Calendar, Google Contacts, Apple services and nearly every platform on the market. This new bridge syncs all of your data to Efficio, taking away the burden away of remembering to sync.
When we recognize a contact, we will automatically sync up all of the email history, calendar events and everything moving forward. This will work for leads, accounts and even agencies. Add a new contact to Efficio and watch all of your communication automatically connect! We understand that not everything is created to be shared, so anything that is not connected in Efficio is kept private.
Bringing in all of your information is so important that we know we have to do it right. That is why we are building an all-new activity solution from the ground up. We have learned from the past and will build this solution for the future. We are excited to share more of this solution as we move closer to release.
We are excited to get these solutions into your hands. So, when can you expect them?
With this new focus on the future comes a dedication to doing things right. We want your team to feel confident that they can depend on our platform. This means we need to take the time to do it right. All of the announcements made today are actively in development. We will be rolling these features out to our users over the next few months, starting with the API and our lead management solution. This list is just the highlights of everything that is coming, and we are far from finished. The new features, improvements and integrations will keep on coming!