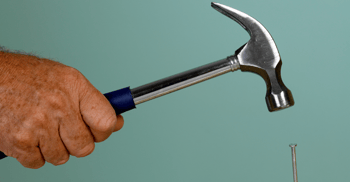 "This hits the nail on the head."
That high praise for Sales Analysis, a new feature in ShareBuilder CRM, comes from Lisa Morris, Sales Systems Administrator at Market Enginuity. Sales Analysis was built with the goal of putting the most important data points for your team all in one place. I sat down for a Q&A with Lisa after learning that her team has found multiple new uses for the tool.
Q: What would you say is the number one benefit of Sales Analysis?
A: Number one is that you can get everything on one screen instead of pulling multiple reports. I'm impressed with how much information you can get there. The tool is just absolutely amazing. I've been introducing our market leaders to Sales Analysis as a way to run their one-on-ones with AEs.
Q: Can you tell me a little bit more about how they're using Sales Analysis during one-on-ones?
A: One thing that I have been showing the market leaders is that they can use it like a new/returning/non-returning report from last year to this year. There's a big focus on non-returns during those meetings and the data is right there. Plus, you can start a new pending right from that page. Account managers love that they don't have to move to a new page now.
Q: Less click-throughs then?
A: Yes, definitely, and fewer reports to pull and piece together. Everything is right there.
Q: What other things are they looking at that they might have had to pull as a report before Sales Analysis was available?
A: It's things like monthly billing, pending, and product categories. All of that can be sorted and filtered in different ways in Sales Analysis.
Q: Is Sales Analysis being used by anyone other than market leaders?
A: Yes. I have a Regional VP who loves it. She almost fainted when I showed it to her the first time because it's all the info she needs in one place. Every week she has meetings with station leadership and has to prepare for them. Since the Sales Analysis came out, she said using it has cut her prep time in half.
For more details about Sales Analysis, access our Knowledge Base here.
Not a ShareBuilder CRM client, but want to learn more? Schedule a time with Chris Koller.