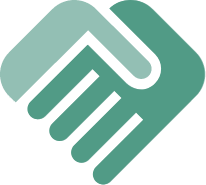 Today marks a big change to our CRM product, Efficio. Six years ago, Efficio became part of the ShareBuilders family. Since then, we've been working to find new and exciting ways to combine the power of Efficio with the current ShareBuilder software to drive new innovations for the industry. We are now several steps closer to this goal.
In the coming months, we will be moving all of our products into one platform, paving the way for a place where sales managers can access and analyze all their sales data in one place. This will allow for new product offerings that give you even deeper insight and analysis into your team's performance.
Because of these future changes in the works, we are renaming Efficio to ShareBuilder CRM. The only change our customers will see today is simply that name change. For those familiar with our other products, ShareBuilder will now be referred to as ShareBuilder Pricing.
We know it will take some time to get used to a new name; we're getting used to it too! However, we're excited that this change represents the first step in introducing our plans for the future of these products. At ShareBuilders, we make your data make sense. We can't wait to share more details about what that looks like in the future.