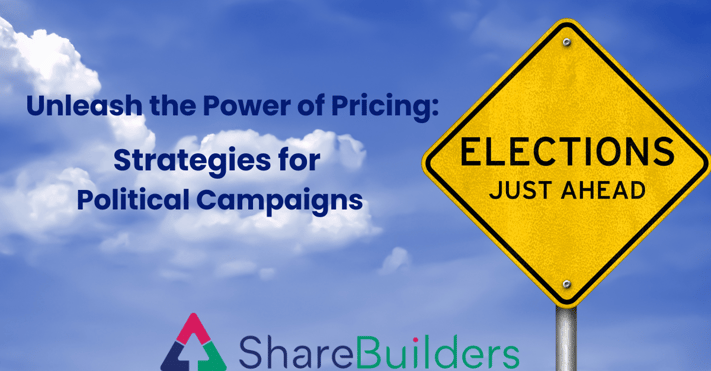 How should you handle pricing if your market expects huge political in the upcoming months? You risk scaring your core customers away if you price in full upfront. Once core clients start to avoid spending, pulling them back in can be very difficult if the political dollars don't materialize. If you don't price for any political and it comes in strong, you risk alienating your core by bumping them out. Researching the races expected in your market and past spending for similar races can be helpful.
Issue money typically comes in at higher rates and doesn't gobble up as much inventory. In this scenario, you don't necessarily have to price in full upfront. As issue dollars pour in, we can take pricing up to handle the capacity. If the majority of political will be candidate money, you may want to price higher upfront since LUR comes into play.
In many cases, there will be a combination of issue and candidate spending. Researching similar past races can be very helpful. What kind of premium do you get for issue dollars over candidate? What percent was issue vs candidate spend?
At ShareBuilders, we have created a Political Calculator that considers all those factors. If the current races are a different percentage of candidate vs. issue than in the past or what you assumed, we can quickly adjust to accommodate the new scenario on weekly calls. We have many other tools that can help, including Political Grid Cards available in Excel or XML format. We can also set up minimum pricing for political shows so the card does not go below LUR.
Our best advice? Prepare to be nimble. Be ready to adjust quickly in an ever-changing political landscape. Ask your consultant about the tools we have to help. Our consultants have been through numerous political cycles across varying markets. By talking weekly, we can help you make those quick adjustments to pricing successfully.