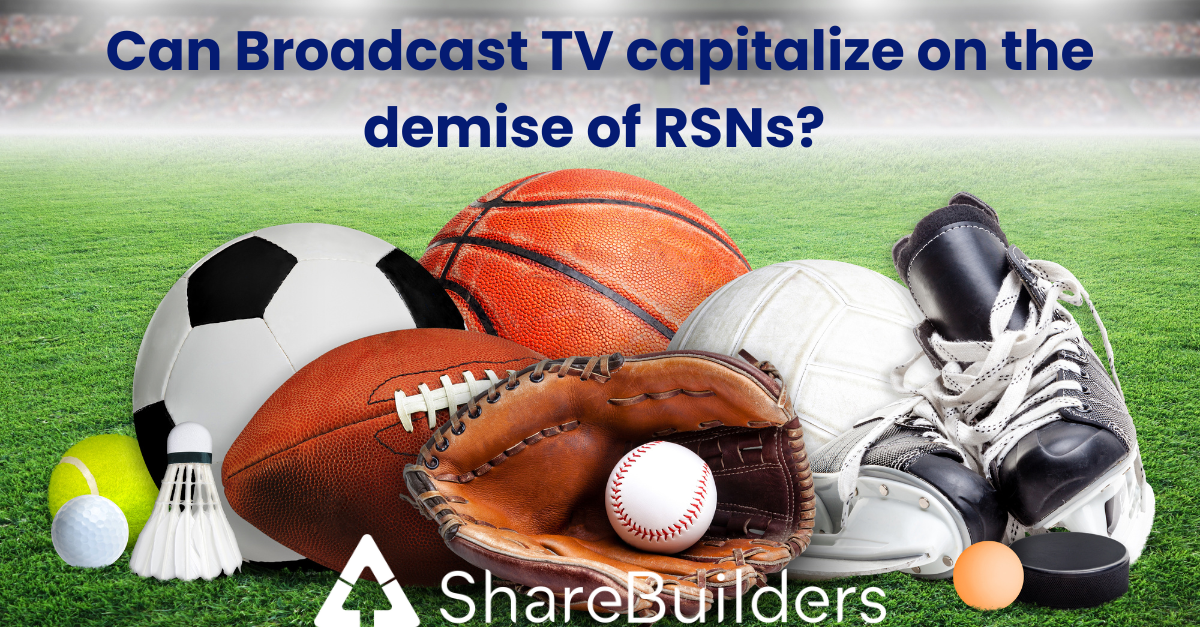 Regional sports networks (RSNs) have dominated news media for months due to their loss of subscribers brought on by the massive cord-cutting trends over the past several years. The RSN model has been steadily bleeding money without an alternative source of subscribers (except for cable and Directv). It's forced some of the bigger ones - like Bally Sports and AT&T Sports - to either file Chapter 11 or default on payments. Since many cable-lite streamers like YouTube TV do not pay to carry most RSNs, it has created a void in the sports landscape. There are just fewer places to find your favorite MLB, NBA, or NHL teams. It's a void that is being noticed by broadcast TV, specifically Scripps.

Brian Lawlor heads the Scripps Sports Division, a new arm of the Scripps portfolio. Outside of its 61 TV stations across the country, Scripps owns ION TV, a broadcast TV network with local affiliates across most of the US. According to Lawlor in several different news articles, "what's old can be new again" when it comes to broadcast TV and its partnership with sports. Scripps is actively seeking deals with sports leagues so it can morph into a TNT-type of network with sports and entertainment. It's also aiming to showcase the leagues it partners with, particularly where it has two stations in markets like Denver, Phoenix, and Detroit. They also intend to look at national and local sports rights, including the NBA.

With RSN rights coming up for renewal, it could be an opportune time to make a play for deals since the current RSN model is broken, if not finished. And in the current environment, Lawlor stated that he would not pay more than any current RSN deal.

Lawlor's vision is clear - to capitalize on the opportunity for an elaborate rights deal. And with RSNs in big trouble, linear TV could be the savior and solution for many teams and leagues.