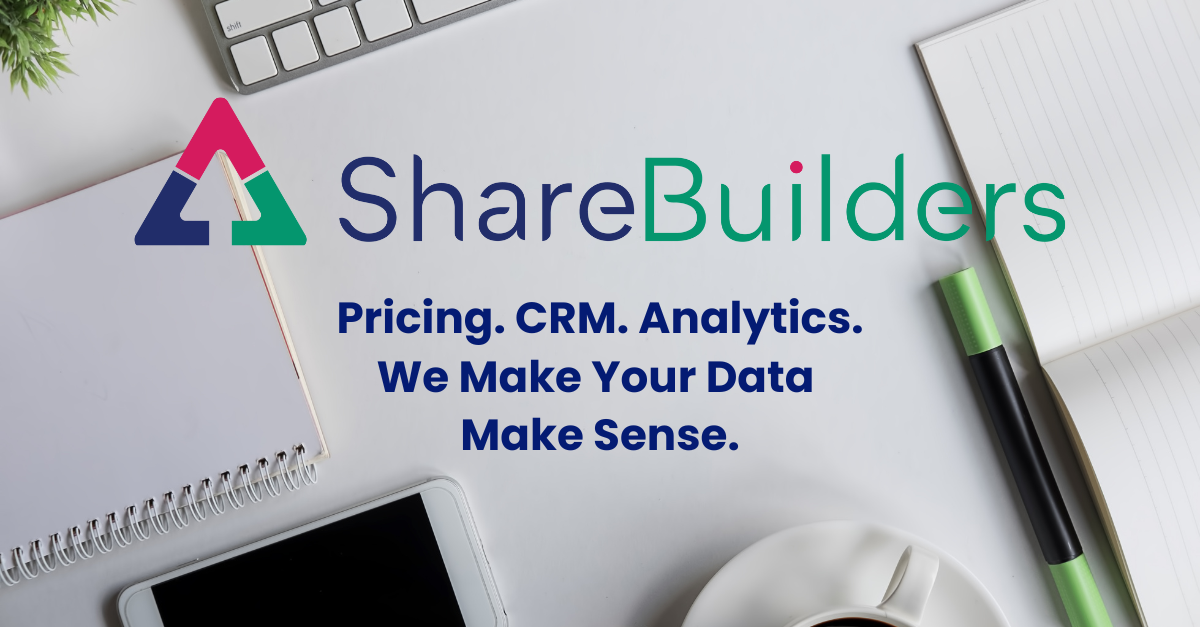 You made it. You just got that promotion to the GM seat, a new position as DOS or find yourself newly promoted from sales to your first sales manager position. Congrats! Let's celebrate!
Later that evening, amid the jubilation of your new promotion, it hits you. You realize now that the buck stops at your door. You have to manage sellers, budget expectations, revenue projections, inventory, and customer relationships. Whoa…you need help!
Suddenly a way too short commercial catches your attention: "Invest with ShareBuilders, the only media partner that offers the benefit of Pricing, Yield Management and CRM integration in a single platform. ShareBuilders gives you the ability to look at your past and analyze the present and help you predict your future. Simply put, we make your data make sense."
You're probably thinking, "Cool, sounds like a great pitch, but what the heck does that all even mean?"
Integrating pricing strategy, yield management, revenue analysis, inventory tracking, pending activity and customer relationship management into a single platform can help you easily analyze your past, look at your current situation and predict your future. As a new manager, ShareBuilders provides you with ALL the information to help you make informed, data-driven decisions quickly and accurately. When we role out the ShareBuilders Platform in the coming months you'll have the benefit of having all your sales data in one place.
Pricing and yield management is your revenue strategy. By analyzing historical revenue patterns and advertiser and ratings trends, we help your station adjust pricing to maximize your revenue potential. And we provide a dedicated pricing consultant (a real person with a broad perspective of what's happening in the broadcast industry) to ensure that your decisions are based on solid data analysis and not just your gut, or dare I say it, based on "hope".
CRM, on the other hand, is the customer service strategy. By collecting and analyzing advertiser buying history and your sellers' pending data, your station can offer personalized options and promotions to improve advertiser efficiency, satisfaction and retention. It also provides more accurate station revenue forecasts.
By integrating pricing, yield management and CRM, we give you an accurate historical analysis of past and current revenue, ratings and inventory trends, advertiser history and pending tools to maximize the revenue potential of your station….and help you sleep better at night!
So, what are the benefits of integrating yield management and CRM for broadcast TV, Radio or OOH?
We give managers the tools and integrations you need to run a highly functioning media sales organization.
Bringing together Pricing, CRM, Inventory Management and Analytics in the ShareBuilders Platform (coming soon!) allows you to work in fewer systems. Each of these tools stand on their own, but when used together these tools become more powerful than you could ever imagine.
You make more informed decisions. You worry less. You sleep better.
You hit budgets and/or realistic forecasts. You increase your market share. You retain customers and staff.
You're first in line for the next promotion.
Remember the benefits of integrated pricing, yield management and CRM, then give us a call so we can show you how we can help make your data make more sense!